Free Flow™ Magnetic Infuser
Regular price

$ 20.00 USD

Regular price

Sale price

$ 20.00 USD

Unit price

per
Free Flow
The World's First Magnetic Tea and Coffee Strainer
Take your tea or coffee brewing to the next level morning, afternoon and night. In the kitchen, your office (home and away), or anywhere you like to enjoy a hot beverage. Free Flow, the magnetic tea and coffee strainer, will help you easily brew premium tasting beverages with no mess andeasy cleanup.
Quick & Easy
Free Flow is the world's first tea strainer with a magnetic design to perfectly connect the strainer basket to the strainer top quickly, easily and with minimal handling.
Design:
Designed and crafted by Danish designer Thor Hoy.
Thor Høy, born 1975, has worked as an in-house jewellery designer for world-renowned and exclusive jewellery and lifestyle brand Georg Jensen, and as an in-house product designer for Rosendahl Design Group, one of the most well-known design houses in Scandinavia and owner of such iconic brands as Holmegaard, Kaj Bojesen, Kähler, Rosendahl and more.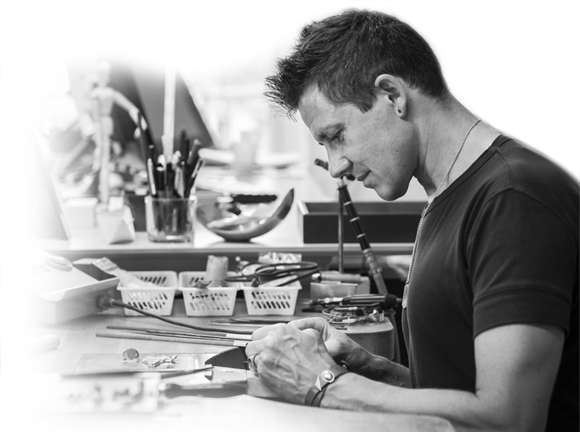 Easy to clean
Easily separates into two parts for quick, simple rinsing.
Both parts are dishwasher safe.​
Keeps Fingers Safe
The long silicone handle won't conduct heat and its length keeps your fingers well away from hot water.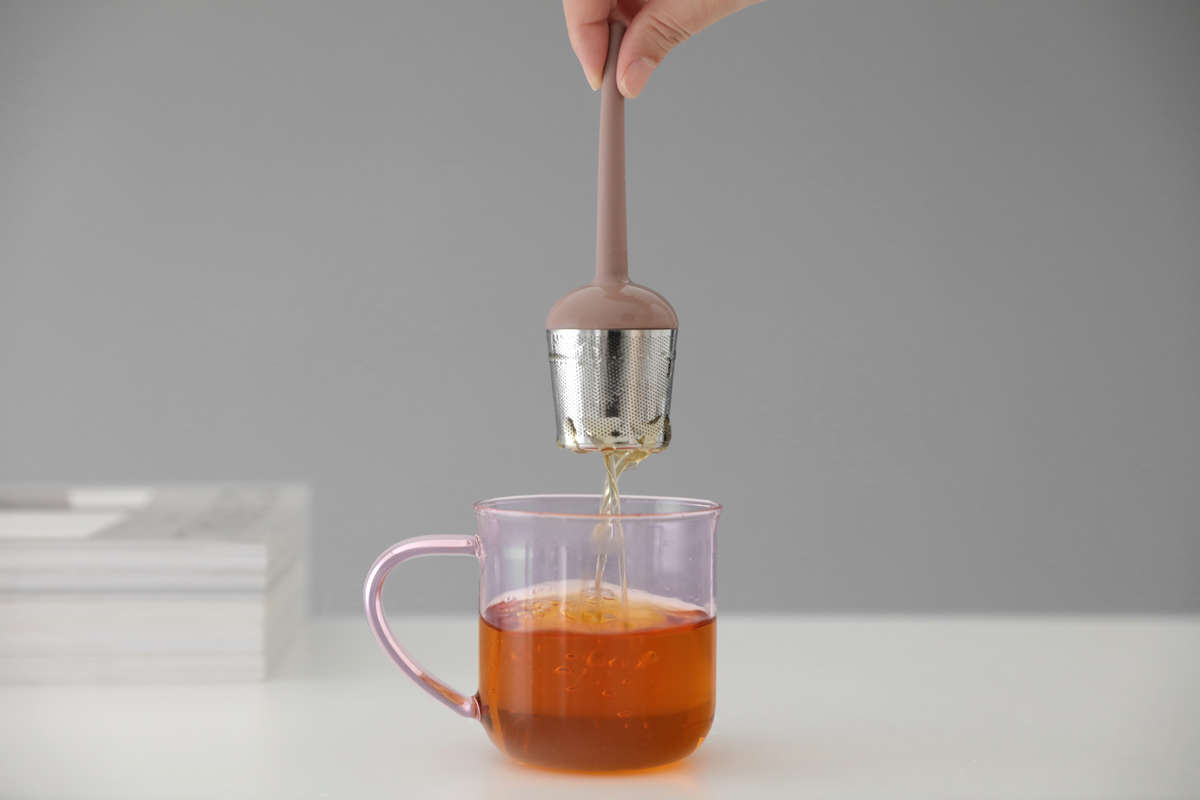 Full Immersion
The unique Flow Vent aerator at the top of the steeper allows water to freely enter the strainer. This allows the water to flow across all the tea leaves and coffee grounds for the perfect brewing experience.
Perfect Size
The tapered design allows the strainer to all mugs, whether smaller or larger than standard 16 oz and irregular sizes.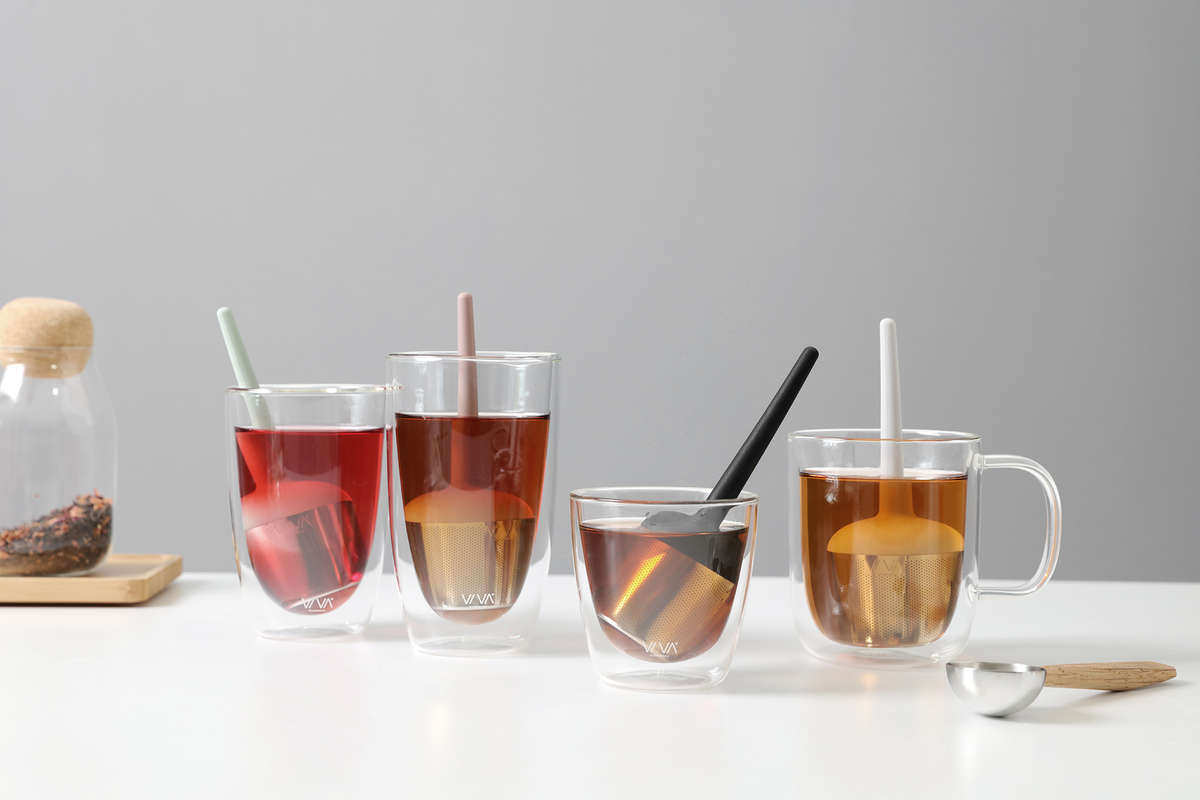 All teas are welcome
The hole sizes are ideal for all types of loose leaf tea, even those with the smallest particles, without clogging or leaving tea dust at the bottom of your mug.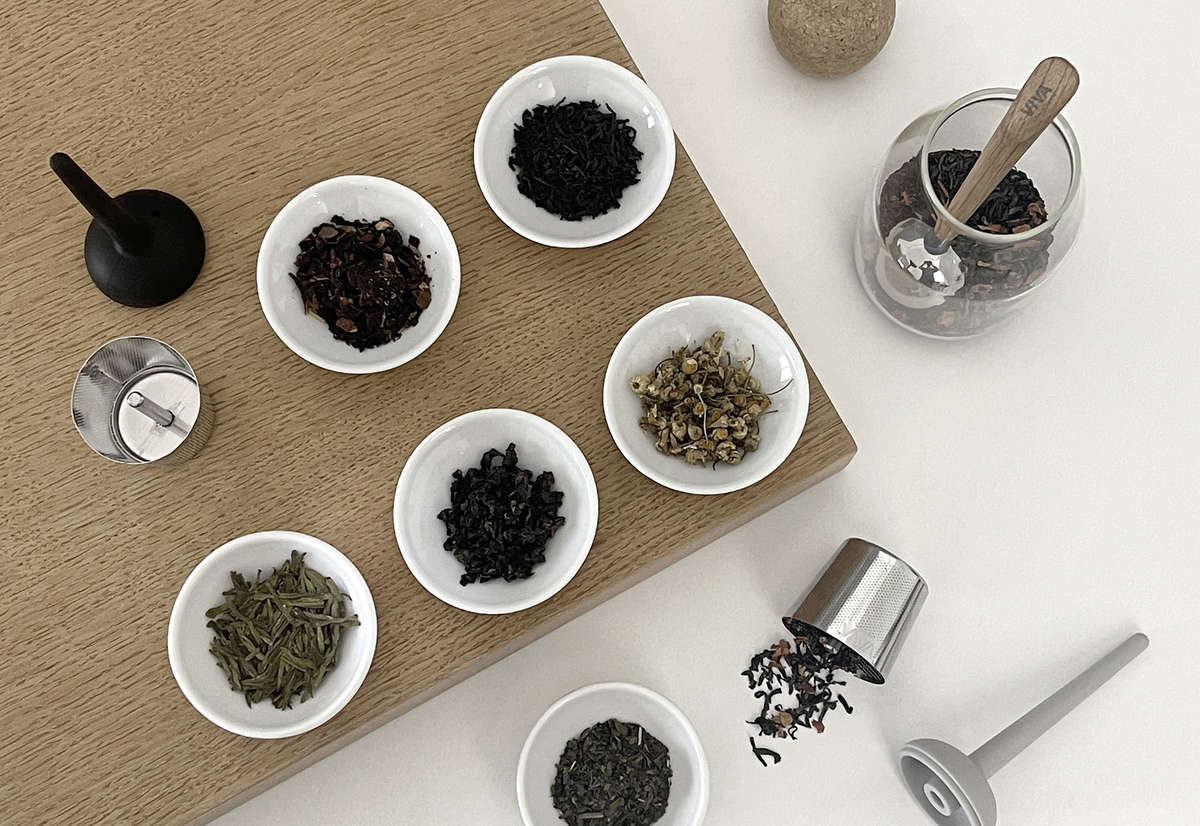 Won't rust or break
Free Flow won't rust or break and features a lifetime guarantee on the magnetic connection.
No mess
Free Flow comes with a stand for the strainer to rest on so tea and coffee water won't leak from the basket onto your table or counter.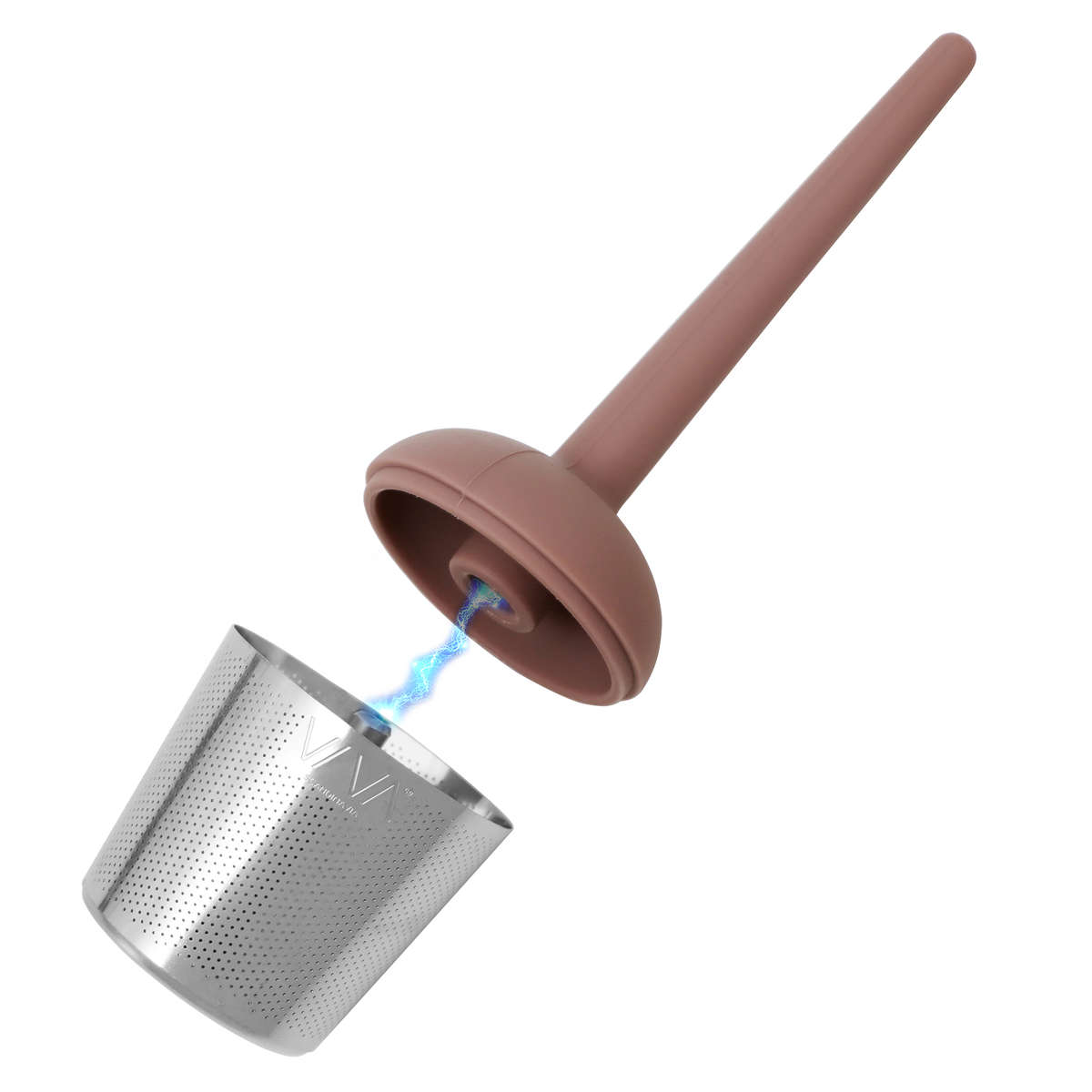 FAQ
Can I use it for brewing coffee?
Yes you can. The unique air vent at the top of the steeper allows water to enter the strainer. This allows the water to flow freely across all the tea leaves and coffee grind.

Does it come with a drip tray
Every Free Flow comes with a complementary Silicone drip tray

Would this hold a scoop of tea leaves?
The infuser basket can hold 2 Tsp loose leave tea.

Can it be cleaned in the dishwasher?
All components are dishwasher safe.
Share